Take a Tour
---
Synaptop™ is your virtual computer on the internet. On Synaptop, you can store files and run apps, and what's more, you can follow or be followed by friends in any application! Synaptop combines the control, usability, privacy, and security that you get with your computer with everything you love about the web. Best of all, IT'S FREE!
The Big Picture
Files
On Synaptop, you can access and store all your files from anywhere. Synaptop makes sharing easy. Share files with individuals or groups. Right click on a file or folder to see sharing options.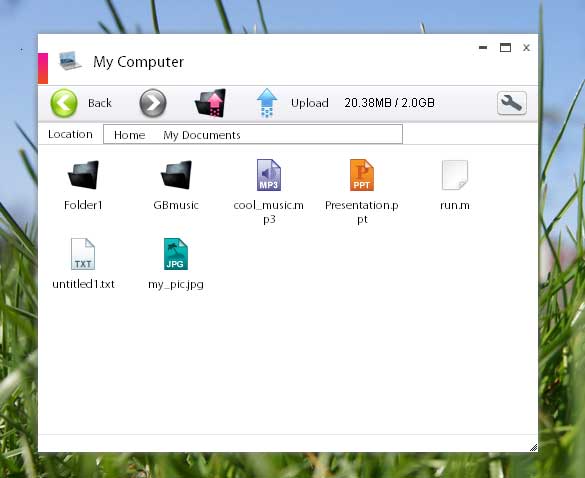 Apps
Synaptop has apps for work, study, and play. You can follow and be followed by friends in any app!!! Collaborate on all your projects - no more distance or language barriers. Check out Synappstore™ for the latest apps.
Access anywhere, on any device
Access your files and apps from anywhere. There's nothing to download or install. No more syncing; always log into the same virtual computer, everywhere you go.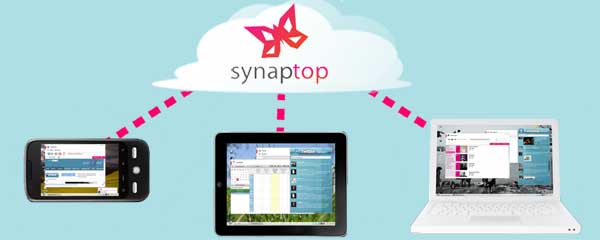 Stay Connected
Synaptop gives you instant access to all your contacts all from one unified communication platform. Manage contacts easily — both individuals and groups. Use Synaphone™ to video chat with multiple people. Follow all your friends on facebook and twitter, right from Synaptop. Social butterfly? Take socialization one notch higher — socialize with your contacts in any application.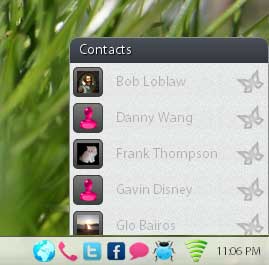 Fun on the Cloud
Watch movies together with Synaptop's Theatre app. Co-DJ™, co-browse™ and co-author with your friends. Take your music with you everywhere. Check out Synaptop's media player and other cool apps on Synapstore&trade.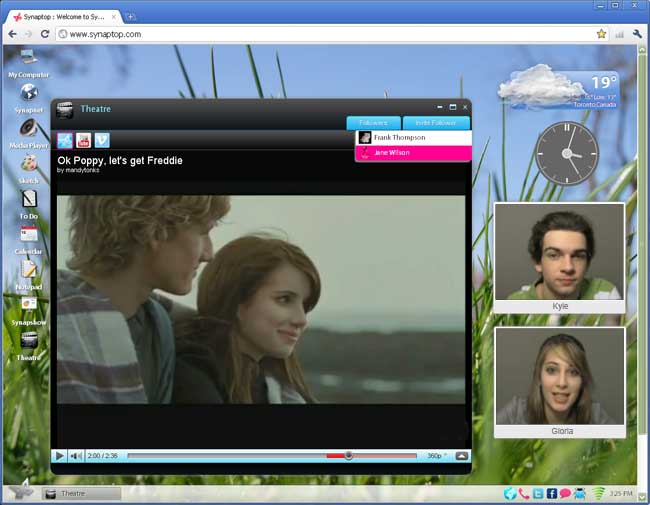 Personalize. Customize.
Create groups of friends, change your wallpaper, set your notifications settings, add your favorite widgets, and more. Synaptop lets you personalize and customize your virtual computer.
Privacy. Control.
Set different levels of sharing and privacy for different apps. Share one app with a friend while you share another app with another group of friends. Synaptop lets you multitask across apps and friends.
Businesses
Synaptop helps businesses improve productivity and offers innovative solutions to boost profits. Synaptop offers a scalable, managed computation environment, a collaboration platform, a marketing too, and many innovative business apps. See how Synaptop can help your businesses. Check out our business solutions.
Education
Ask us how Synaptop can make learning easy and fun. Check out Synaptop's solutions for education or contact us today.
Social Initiative
Synaptop is helping people in developing countries own their very own virtual personal computer. Stay tuned for more info.
Tell us your story
We'd love to hear from you. Give us your feedback. Tell us how you are using Synaptop. Contact us with your questions, comments, and suggestions.
Help
Need help using Synaptop? Take a look at our help section, use our help app, or contact us with your questions.
Here are a couple of useful tips and tricks: Hit F11 to view your virtual computer in fullscreen or F5 to restart your virtual computer.
Like Us
We are constantly adding new features. Follow us on Twitter and Facebook.